Design and Development form the core of progress and evolution in any manufacturing industry. At "ANC" continuous Development and Research practices have seen it evolve as a diverse group with diverse product offerings to yet broader customer base meeting their varied demands. Not just R&D but the technological innovation, up gradation of manufacturing technologies, quality practices help too. Together, all these practices fulfil the purpose of R&D and our objective to remain contextual and contemporary vis-à-vis qualitative products, better value for stakeholders and value for money to the end consumers both, domestic as well as international. Our design and product development team frequently visit international events and fairs to have get hands on feel of the products in market and being offered concurrently simultaneously keeping abreast with regional and global market trends in the Leather and Packaging industries. The design and development is constantly supported by our esteemed customers. Ultimately our passion is to design what customers aspire to sell.
Quality Control Management
We use premium quality raw leather from renowned and reliable leather tanneries. When manufacturing leather goods, we adhere to international quality standards.
Our products are mainly handcrafted with attention to detail, and we provide our customers with the same care.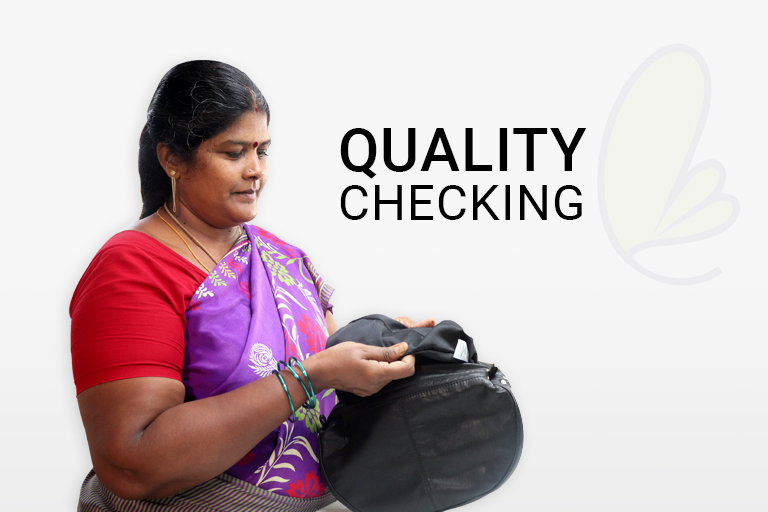 Quality Checking